KETCHIKAN WINTER: A PHOTOBLOG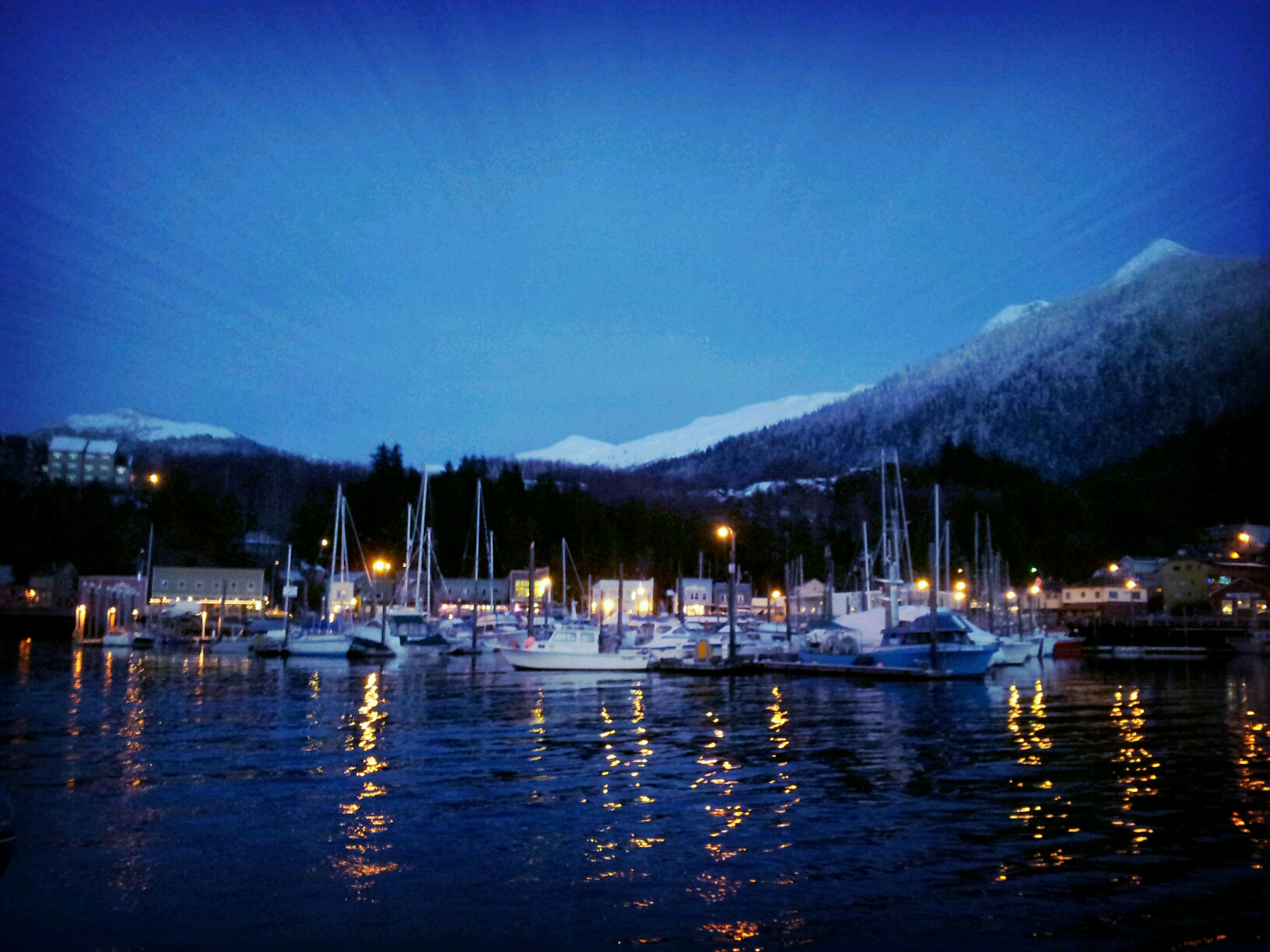 Dark, damp, chilly and gloomily beautiful: winter in Ketchikan, Alaska.
What is it like here in Ketchikan in the winter? Most of the time it's pretty much like the summer except even rainier, a little chillier, a little snowier and sometimes a whole lot windier.  Ketchikan is in the world's largest temperate rainforest which means that the temperature is relatively mild all year (usually between 39 and 52 Fahrenheit) and it rains more than it snows. In January this year Ketchikan got just over 31 inches of rain, with 10 of those inches falling in just two days! There were only about five days in the month with no recorded rainfall and we had very little snow.
Deer Mountain disappears into the clouds on a misty day in Thomas Basin, Ketchikan, Alaska.
The reward for enduring all that rain? Rainbows!
Alaska is famous for its long hours of daylight in the summer and equally long hours of darkness in the winter. Ketchikan is one of the southernmost towns in the state so we never experience total darkness, unlike Barrow where the sun sets in November and isn't seen again until late January.
Looking over downtown Ketchikan from the Edmond Street Stairs at twilight, which is about 3pm in midwinter.
October and November are our months of gales. Storm fronts pass through town almost weekly whipping up whitecaps in the Narrows driving the rain sideways. Occasionally the Southeast gales blow over seventy knots; which is when you really want to make sure that everything you own is securely tied down. Especially your plane…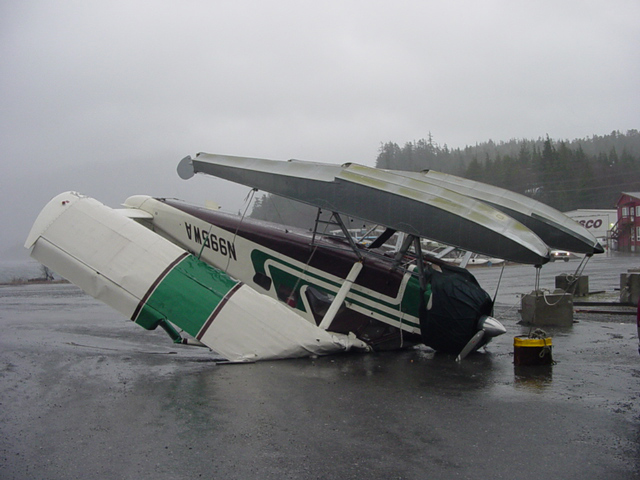 This float-plane broke free of its tie downs during a winter storm in 2003 and flipped upside down.
December and January bring colder temperatures and, if we are lucky, snow! Snowfall is variable in Ketchikan. Some winters we get a lot of snow, others only a little, but it is rarely more than about 35 inches in total and it doesn't usually stick around town for too long. Hopefully just long enough for some sledding and a few snowball fights
Greg instigates a snowball fight at Settler's Cove.
Winter can be tough in Ketchikan but all the rain, sleet, and drizzle are easily forgotten on those rare and beautiful days when the clouds lift; everything sparkles in the sunlight; and we can hop in our kayaks and get out on the water.