ALASKA CRUISE PLANNING: WHERE TO FIND THE HIGHLIGHTS
The internet has made vacation planning so much easier, hasn't it? Well yes, in some ways… but sometimes the sheer volume of information available is overwhelming and it's hard to know where to even begin to narrow down the choices. Between the excursions sold on board cruise ships and local companies like ours, there are literally hundreds of choices in shore excursions for Alaska cruises. Where do you begin? Start here: our list of the Alaska cruise port highlights is based on our own local knowledge and what our guests have shared about their own cruise experiences.
Ketchikan is a great port for kayaking. If kayaking and a floatplane trip to the Misty Fjords are on your bucket list, check out the Orcas Cove/Misty Fjords Flight combination . Photo: Dan Kiely
Ketchikan
Ketchikan is the first or last stop on most Alaska Cruises. It's a town of about 10,000 year round residents and lays claim to the title "Salmon Capital of the World." Ketchikan is also home to a vibrant native community and the largest collection of standing totem poles in the world. Some of the highlights in Ketchikan:
Native culture at the totem pole parks or Totem Heritage Center

Fishing for Salmon or halibut

Floatplanes to the Misty Fjords National Monument

Kayaking (of course!)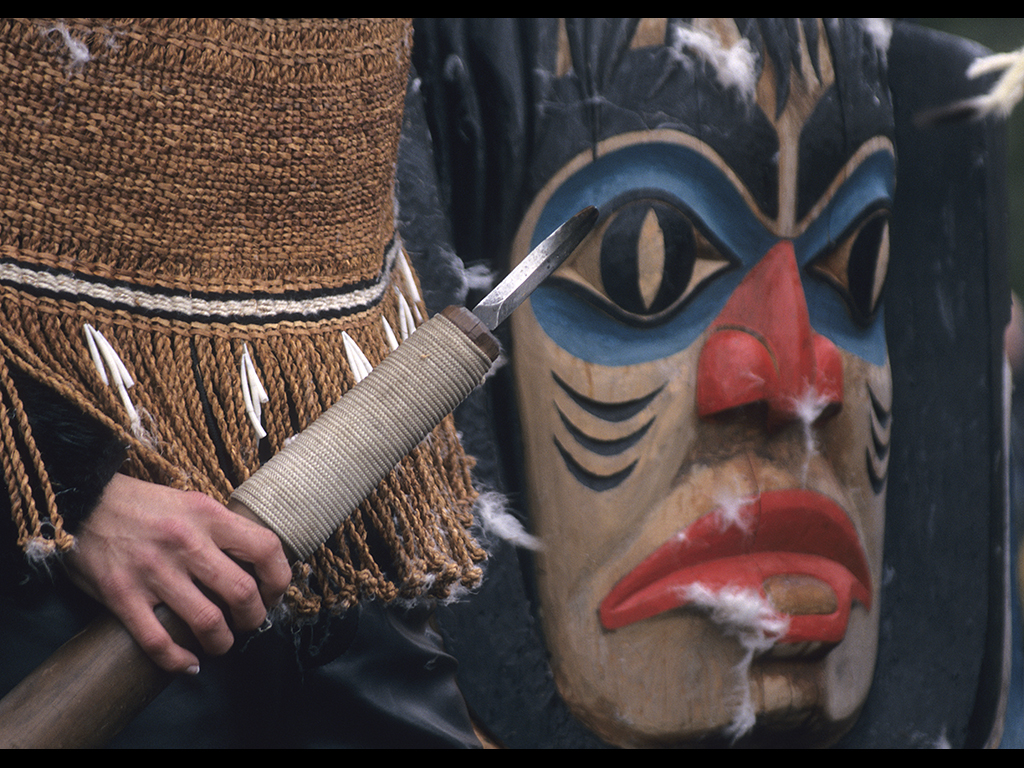 Native Culture is strong in Southeast Alaska. Ketchikan, Sitka and Icy Point Strait are good places to see Totem Poles or take a Native Culture tour.  Photo by Dan Kiely.
Juneau
Juneau is the capital of Alaska and has a population of around 30,000 people. One of the coolest things about Juneau is the Mendenhall Glacier which is accessible by bus from downtown! The Juneau ice-fields are absolutely spectacular from the air and a great place to go dog-sledding. Juneau also has some of the best whale watching in Southeast Alaska. There are humpback whale feeding areas close to Juneau and orcas are also frequently spotted on Juneau whale watching tours. Tracy Arm is another of Juneau's highlights: some cruise ships visit Tracy Arm, but if yours does not it's well worth the visit.  
Glacier viewing

Dog-sledding

Whale Watching

Tracy Arm
Alaska's glaciers should not be missed. Juneau is the best port for Glacier viewing tours. Photo by Dan Kiely.
Sitka
Only a few cruises stop in Sitka which was the capital of Russian Alaska and is now a town of about 9,000 residents. Unlike the other towns on cruise itinerary, Sitka is on the outside coast which makes it a great place to see wildlife including whales, sea otters, puffins and bears. Sitka also has rich native and Russian history and good hiking trails close to the downtown area.
Bear viewing

Whale watching and marine wildlife

Hiking

Russian History

Kayaking
Yes! Sitka really does have sea otters. Adorable otter photo by Dan Kiely.
Skagway
Skagway is a small town with a year round population of only about 800 residents. Skagway is a former gold rush town with rich history and dramatic scenery. Most visitors we meet take the railroad into the Yukon but we also hear great things from people who rent a car, bike, hike, gold pan or go horseback riding.
Gold rush history and the Chilkoot trail

Railroad

Car rental & self-guided tour

Horseback riding

Gold panning
Brown bear. Photo by Dan Kiely.
Icy Strait Point
The town at Icy Strait Point is called Hoonah and it is the world's largest Tlingit village with a year round population of around 800 people. Icy Point Strait is home to some of the best humpback whale watching in Alaska: it is one of the places where humpback whales can often be seen bubble feeding. Hoonah is also famous for good fishing and native culture.
Whale watching

Fishing

Bear viewing

Native culture
Humpback whales bubble feeding. Dan Kiely spends days camping and kayaking each summer to get his amazing whale images. Photo by Dan Kiely.
Tips for Finding Great Tours and Shore Excursions in Alaska
Keep it Real
Cruise ports attract "gimmick" tours that sound really exciting in the on-board sales descriptions and satisfy the cruise lines desire for "something new". Some of the gimmick tours that have come and gone in Ketchikan over the years include: the open jet boat tour (forty miles per hour in Ketchikan rain); the glass bottom boat under water tour (tough when the channel is 100 – 400 feet deep); and my, personal favorite, "Survivor Island" (careful you don't get voted off the tour). Don't be fooled by the fun filled descriptions! There are many genuine Alaskan experiences available in every port: dog sledding, fishing, hiking, gold panning, kayaking, beer tasting, salmon baking, mountain biking, bear viewing, whale watching, glacier viewing and ice climbing. These are all things that people actually do for work or fun in Alaska and that allow cruise ship visitors to really experience some of the things that are so unique about this incredible state.
Tour Local
I know that I say this often, but taking the time to find the local operator of the tour and book direct with them rather than with the cruise line some internet behemoth is so worth your time! Local companies typically offer tours with smaller groups at better rates than the cruise lines. If it's a small, local company you may even have to call them to book, but we think it's worth the effort to book with a local bsuiness.
Have Realistic Expectations
When booking wildlife excursions, don't forget that the key part of the word wildlife is "wild" so while there are excellent chances to see whales, bears and eagles in certain places and at certain times it is impossible to predict exactly what visitors will see on a given day. That is part of the magic of the Alaskas' wilderness.
Enjoy the Moment
We have listed just a few highlights for each cruise port but there are many more choices available. Any tour or excursion that takes you out onto the water or into the wilderness is a great way to experience Alaska. No matter what you do when you visit, or even if you live here, be sure to take a moment to breath the clean, salty sea air and enjoy the view. 
What did we miss? Tell us your picks for Alaska cruise port highlights in the comments.
Going on an Alaska Cruise? There are so many tours and shore excursions to choose from. Here's a locals guide to the highlights in each port and tips on finding great excursions in Alaska.