TWELVE YEARS OF ORCAS COVE SEA KAYAKING
Happy Birthday Orcas Cove! This week we celebrate the 12th birthday of the Orcas Cove Sea Kayaking tour. We love all the kayaking tours and local programs here at Southeast Sea Kayaks but, of all the things we do, Orcas Cove is the tour that we are most proud of. It's a one of a kind tour that showcases everything we love about living and kayaking in Alaska.
The Inspiration for the Orcas Cove Kayaking Tour
The Orcas Cove tour was Greg's baby and possibly an excuse for him to buy more boats. Because what's better than messing about in boats? Preferably lots of boats: big boats, little boats, medium sized boats and occasionally: floatplanes (technically a boat when on the water but please don't tell the pilots that!).
The tour was based on a simple premise: let's take visitors out to do what we love to do; which is take a boat somewhere well away from town, anchor up in a peaceful cove, drop some kayaks in the water and go for a paddle. After that we're going to be hungry so let's eat some of Southeast Alaska's finest smoked salmon before we head back to town by boat. If you'd like to make your day even more Alaskan, you can also hop onto a floatplane from the Sea Spree and fly to the Misty Fjords with another local family owned company.
It's impossible to describe 12 years of Orcas Cove in words. So here's a photo journey.
Big boats, medium sized boats and little boats are all a part of the Orcas Cove experience.
The first ever Orcas Cove tour heads out in the open Lund Skiff with Captain Greg Thomas and guide, Jai Thomas.
A beautiful day for paddling on the first day of Orcas Cove sea kayaking tour.
Driving to and from Orcas Cove in the open Lund skiff was fun, but a little chilly on Misty days.
Greg was delighted to get the new Hewescraft, KDM, off the barge in 2004. No more riding in the open skiff in the rain!
Ryan McCue arrives at the Sea Spree to pick up guests for the flight portion of the Orcas Cove/Misty Fjords Floatplane Combination tour.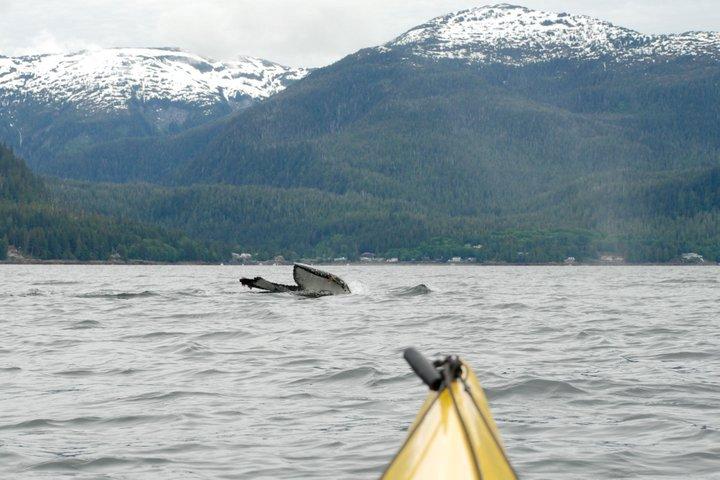 12 years of amazing encounters with wildlife! Kendra Sharp took this great shot of a humpback whale at Orcas Cove in 2011.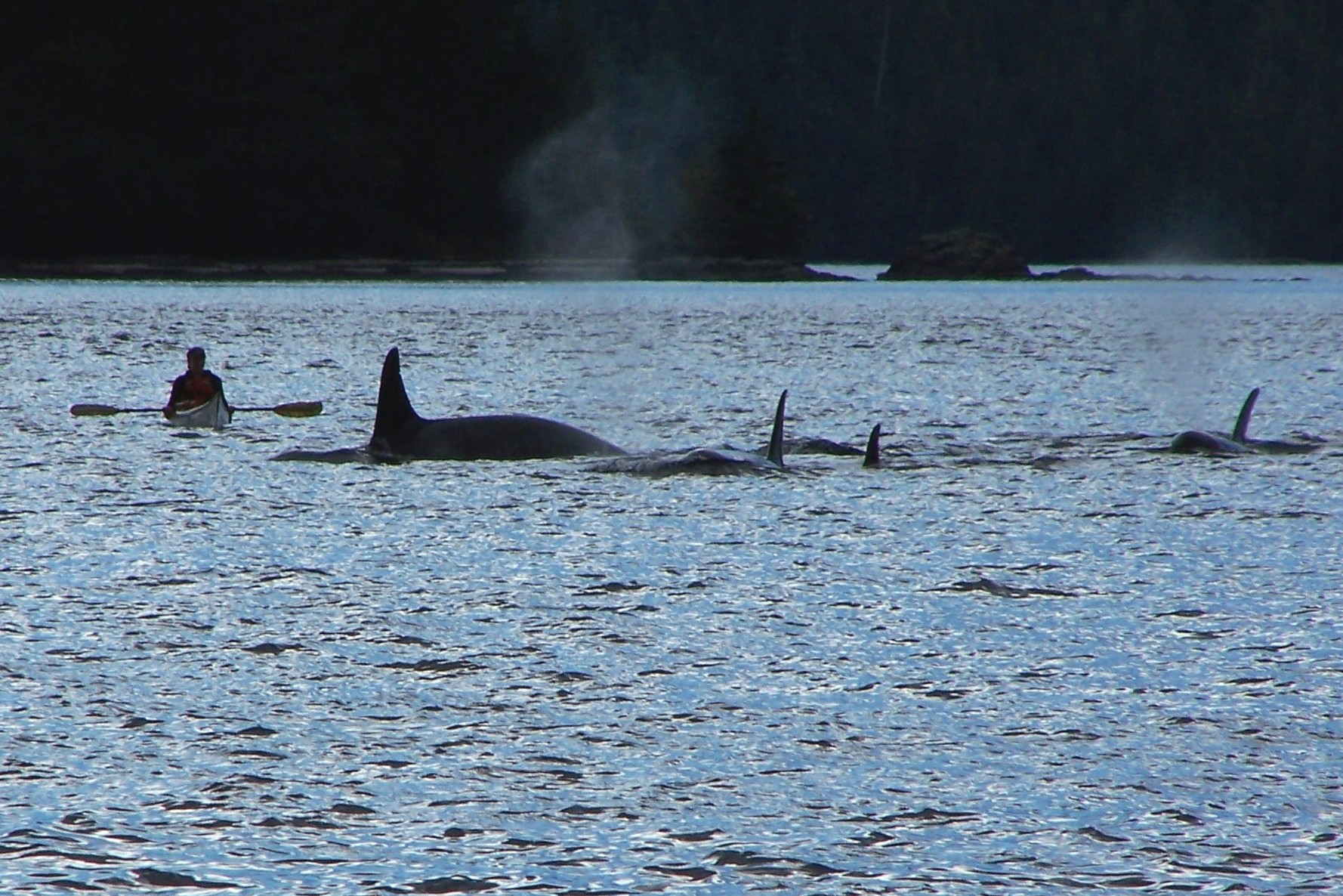 My favorite day at Orcas Cove: an encounter with several pods of Orcas in September 2005.
Captain Rob watches a humpback whale surface in Orcas Cove in 2011 – a great year for humpbacks.
Wild Alaskan smoked silver salmon on board the mothership Sea Spree is a welcome treat for hungry kayakers.
Our staff are a big part of the fun at Orcas Cove. Susan Shain, our office manager 2010 – 2013, and Robert Bateman, Sea Spree host and boat captain 2009 – 2014 hanging out on the back deck of the Sea Spree.
One of our all-time top rated guides, James White, is back this summer for his fifth year of paddling at Orcas Cove for Southeast Sea Kayaks.
Master guide, Brandon, leads kayakers back into Orcas Cove in 2011.
Southeast Sea Kayaks' twins, Declan and Clancy Thomas, learned to kayak at Orcas Cove and have been part of the fun since 2006.
9 years old, now Declan & Clancy help Greg bring the Sea Spree home at the end of the day.
Twelve Years Later at Orcas Cove…
The twins have grown up, but otherwise, not much has changed in twelve years, we still take groups of just six people and we still use the mother-ship Sea Spree. We have the same brands of top quality fiberglass sea kayaks; Werner paddles; and a wonderful crew of friendly guides. If you take the tour, you will almost certainly meet either Greg or I driving a boat, hosting the Sea Spree and even (occasionally, we're not as young as we used to be) still leading the tours. If you don't meet us, you'll be in the safe hands of one of our employees who are like family to us and who are huge part of what we love about doing what we do.
It's a strange way to make a living and it's not always easy being a small family business in the world of big cruise ship tours but sharing this wild and wonderful place with people from all over the world is incredibly rewarding and we love it. Thanks to all the guests, guides and family and friends who have been part of the amazing Orcas Cove experience.  
Ultimately, Orcas Cove is all about sharing the place we love with people, like the Mink Family here in 2012.