Snow Day in Ketchikan, Alaska
Snow and ice are the first things many people think of when they hear the word "Alaska," but snow is a rare treat in Ketchikan because we are located in Southeast Alaska's temperate rainforest. It's been a long time since the kids of Ketchikan got a real snow day, but when 4 inches of snow fell on the first day of winter break, we had to get out and capture the moment before the rain washed it all away.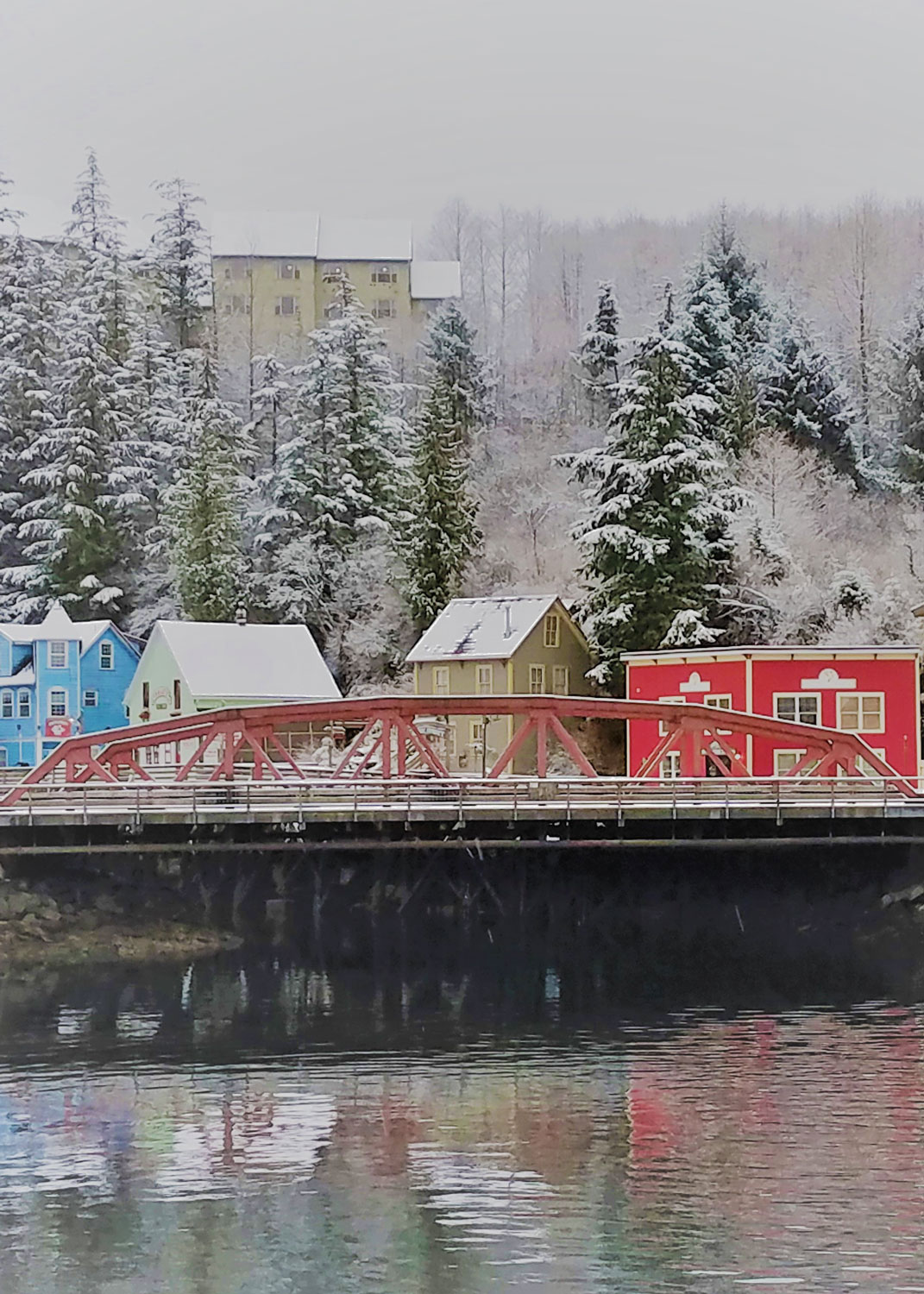 Ketchikan's red bridge and the brightly colored houses of the former red light district. 
It's quiet in downtown Ketchikan after the cruise season but local businesses like Soho Coho, The Hive and Parnassus Books remain open through the winter months.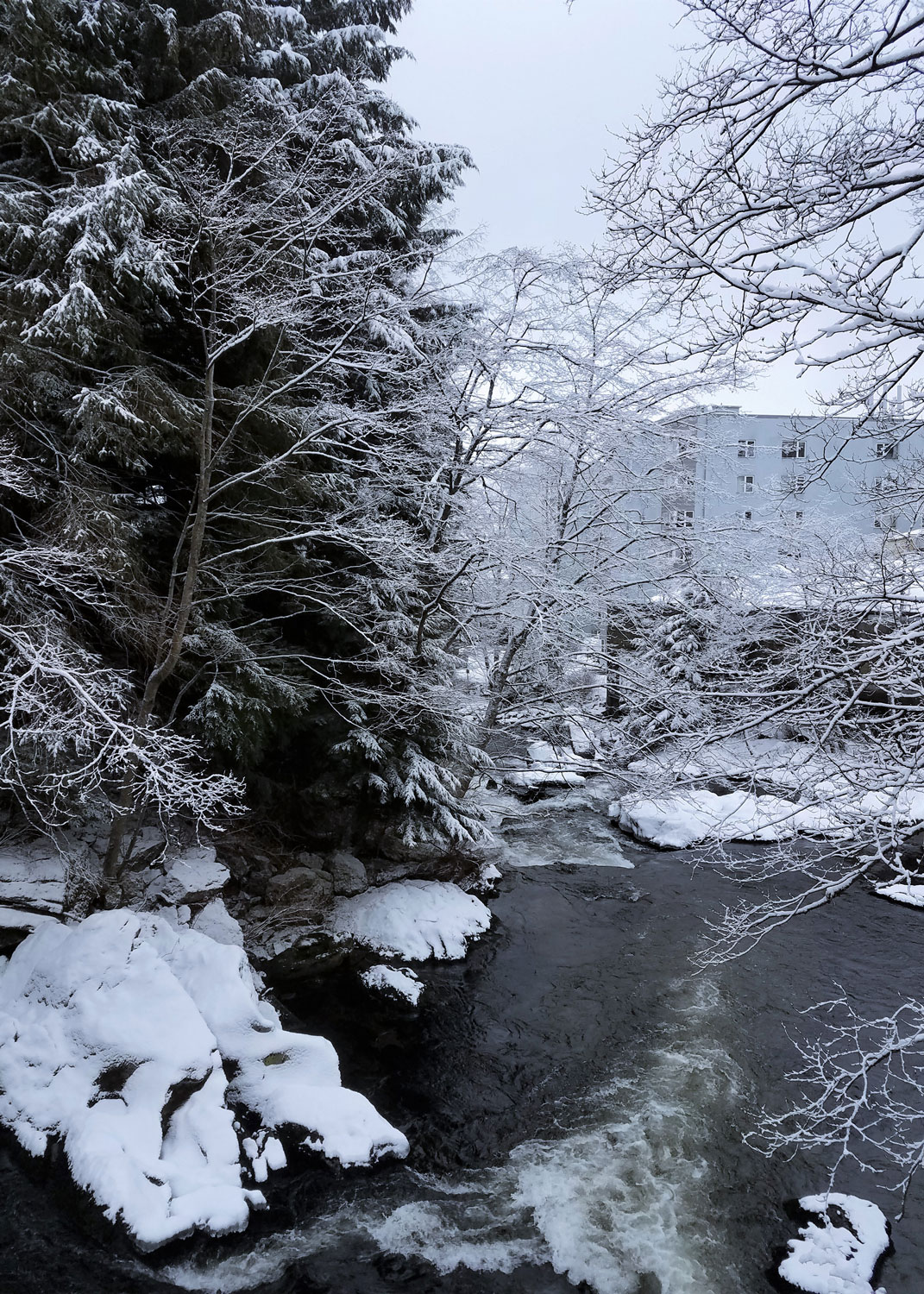 The Ketchikan Creek runs through the heart of downtown
Whale Park on Mission Street. According to locals, Whale Park is so named because it is shaped like a whale when seen from the air.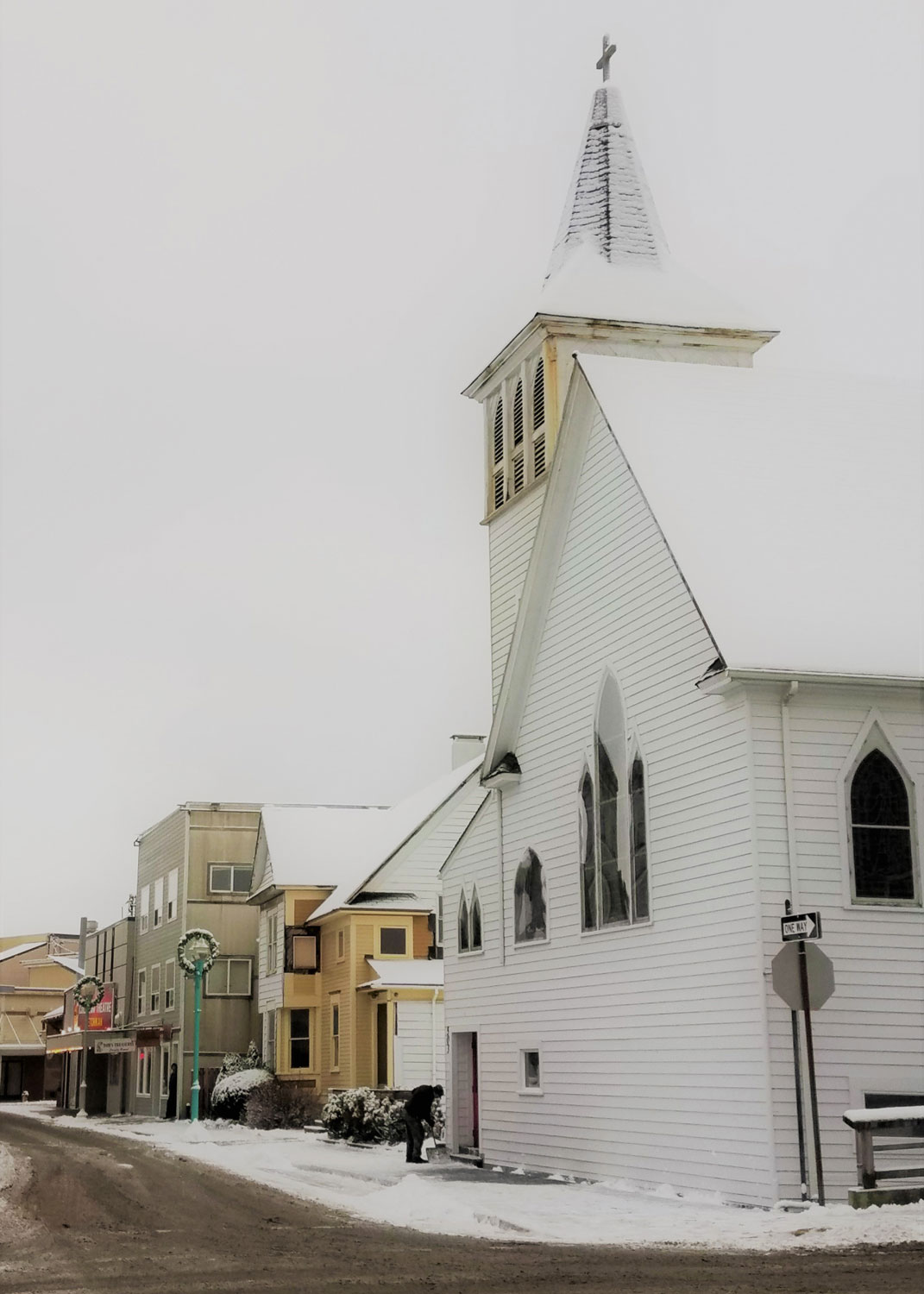 Looking down Mission Street to St. John's Church and the Gross Alaska Cinema: Ketchikan's two screen movie theater.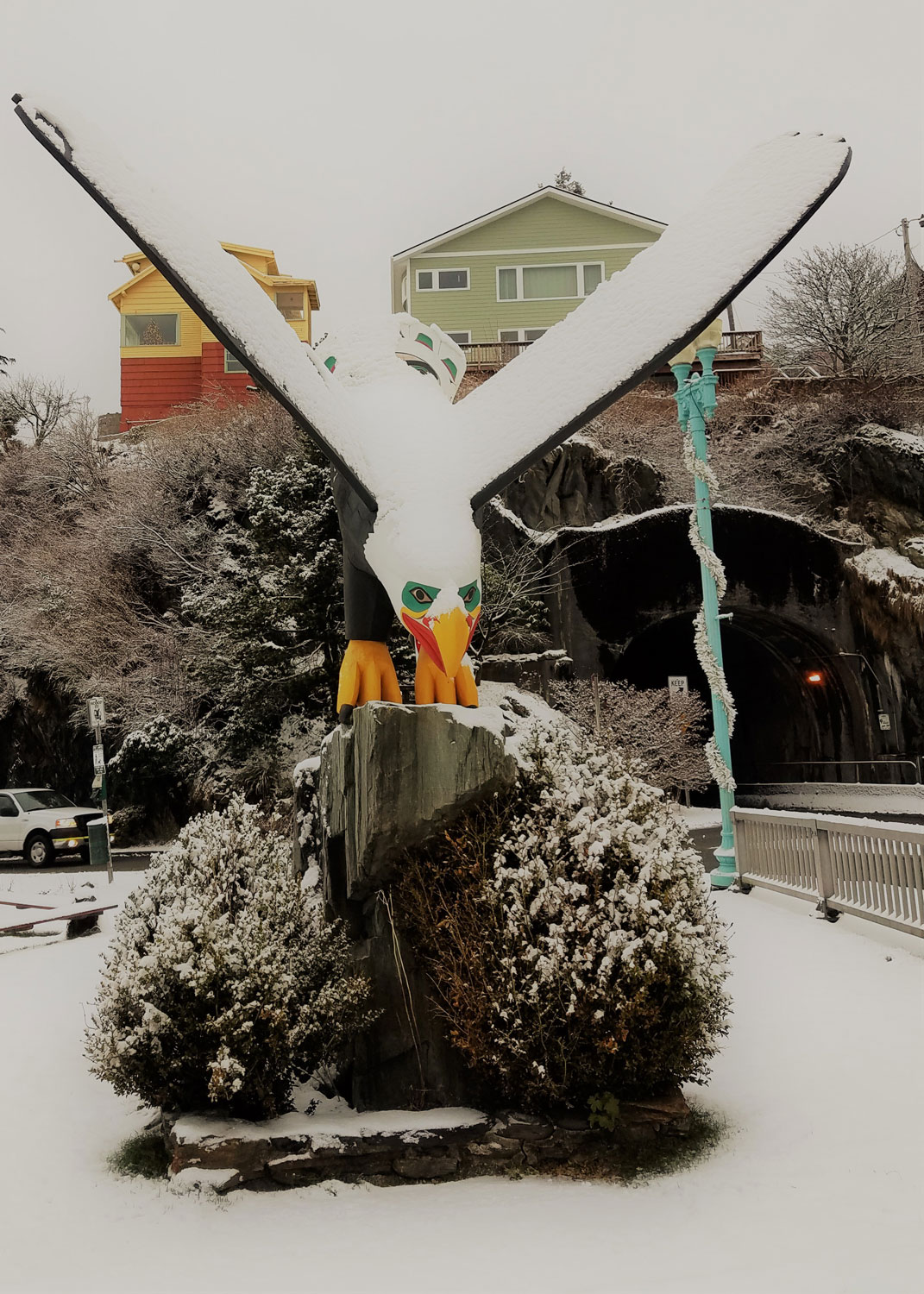 Ketchikan is all about art. Nathan Jackson's "Thundering Wings" totem is one of downtown Ketchikan's icons. 
Always my favorite view of Ketchikan: Thomas Basin Boat Harbor and Deer Mountain hidden in the clouds above.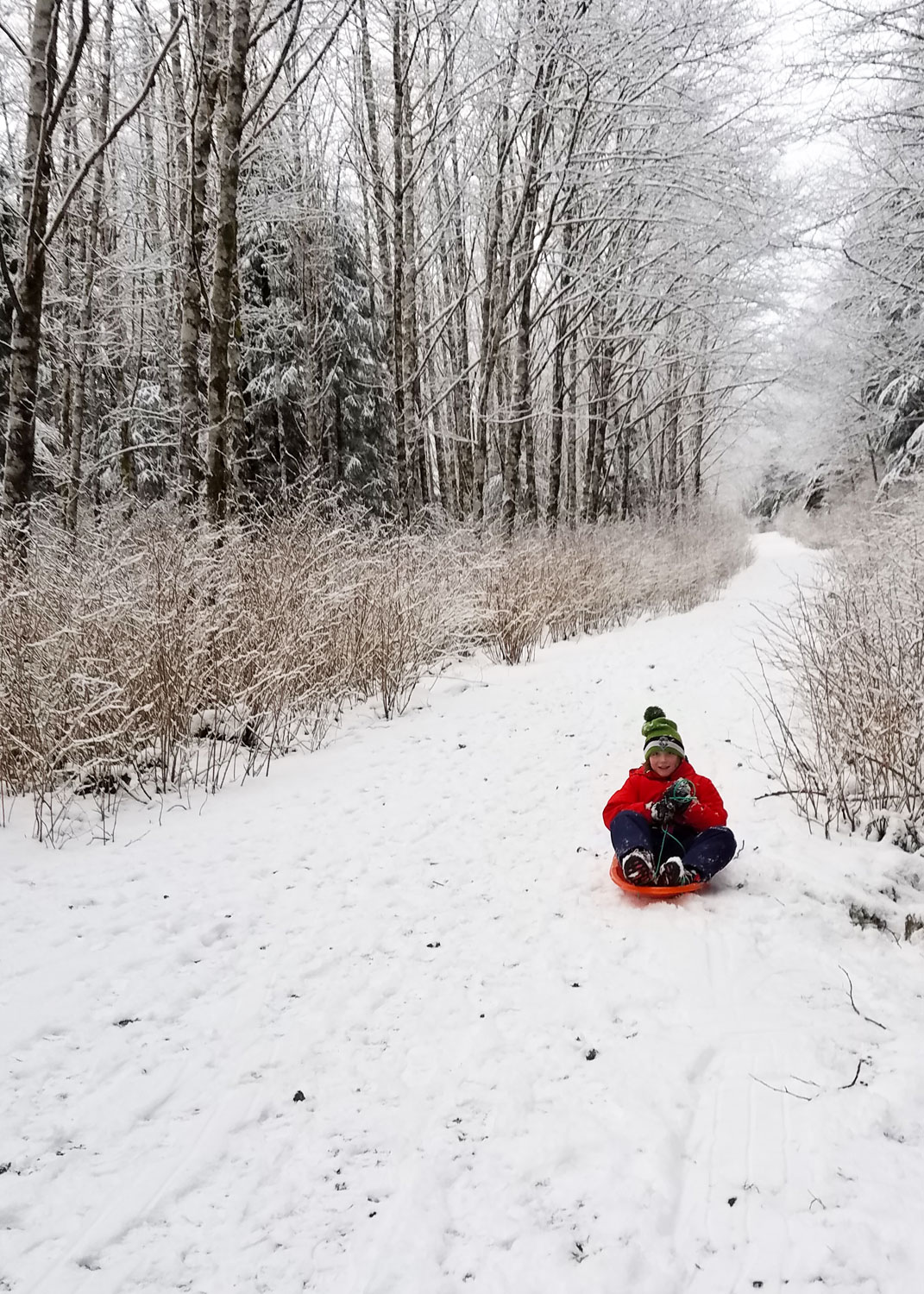 The best thing about snowy days in Ketchikan? Sledding!